WELLYOUNG CE certified mgo boards
CE certified mgo flooring shiplap mgo board board for prefab house steel frame construction
About Wellyoung MgO product
+ Magnesium Oxide Board
Magnesium Oxide Board is useful for wall, ceiling, tile backer board, substrate floor, partition wall, wall cladding, lining etc.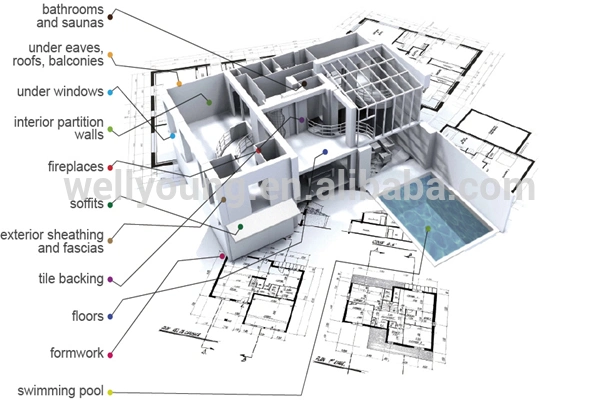 Magnesium oxide board (MgO board) is a factory-made, non-insulating sheathing board product. It can be used for a number of applications including wall and ceiling linings, fascias, soffits, tile backing and underlayment. Magnesium Oxide Board is also used structurally, as in bracing for walls and also semi-structurally, such as an underlayment for flooring. It is made primarily of magnesium oxide, and is commonly called MgO Board (pronounced emm-gee-oh) due to its chemical composition of magnesium and oxygen.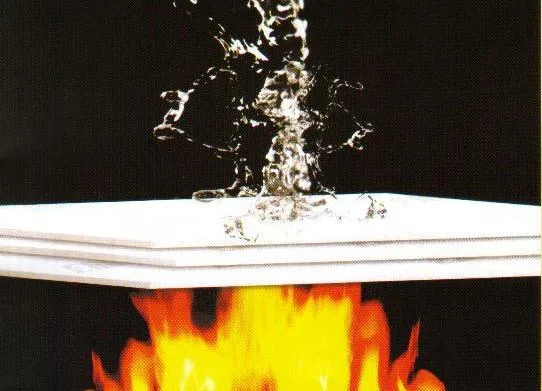 It is also referred to as Fireproof board, Magnesite Board, Glass magnesium board or in our case Wellyoung MgO board.
Magnesium Oxide Board is a type of sheathing board like gypsum board or cement fibre board - however with several improved characteristics such as fire resistance, weather ability, strength, resistance to mould and mildew, flexibility, adherence advantages and so on.
Magnesium Oxide Board board is available for building construction and comes in various thicknesses and sheet sizes. It also comes in various grades, such as smooth finishes, rough textures, and utility grades. It is white, beige or light gray in colour, and has a «hard» sound when rapped with your knuckles-somewhat like cement fibre board.
Like any sheathing board, Magnesium Oxide Board can absorb water but its performance is unaffected. Thus it can be used indoors and outdoors, and in damp locations, such as showers. Like Portland cement based sidings, if Magnesium Oxide Board is used outdoors in an exposed location, it needs sealing in much the same way as cement.
Magnesium oxide board was developed many years ago as a cheap alternative to cement fibre board. It turned out as a coincidence to be a product with many superior characteristics. Magnesium Oxide Board was extensively used in construction during the 2008 World Olympics buildings in Beijing…and was used in the world famous Taipei 101 building which up until recently was the world's tallest building.
++Composition
Magnesium oxide [MgO]

Magnesium chloride [MgCl2] or Magnesium Sulfate [MgSO4]

Wood chips

Perlite [SiO2] (volcanic glass)

Alkaline glass cloth

Filler
Physical Properties of 6mm MgO board

Test Items
Test data
Inspection Standard
Density of mgo board
1.05~1.15g/cm3
GB/T7019-1997
Bending Strength of mgo board

18Mpa in Dry

22Mpa in Wet

GB/T7019-1997
Deformation rate of mgo board
0.26%
GA160-1997
Shrinking rate of mgo board
1.0%
GA160-1997
Security of mgo board

100% free of Asbestos

100% free of Formaldehyde

100% free of benzene

Applications of MgO board

Mgo board Can be used as fireproof materials for wall and ceiling as below:

1. General industrial buildings, e.g., high building, KTV

2. Residential buildings

3. Single house

4. Public construction, e.g., Hotels, hospitals, schools

5. The fence of the factory

6. Kitchen, bathroom, and the toilet of indoor wall.

7. Also can paste on tiles and cement mortar
++Features
1) 100% asbestos free
2) Non-combustible: PSB,GB8624, CLASS A
3) Moisture resistant
4) Excellent impact resistant
5) Excellent Sound insulation
6) High dimensional stability
7) Good surface finish
8) Easy to work, fix and decorate

++Specifications
1) Thickness: 3 - 20mm
2) Max. width: 1,220mm
3) Max. length: 3,000mm
4) Edges: square / bevelled / tapped

+MgO Plus
(Wellyoung Upgrade Version products, which are based on Wellyoung Magnesium Oxide Board)
(From Left to Right, From Up to Down)
1. Magnesium Oxide Board
2. PVC MgO Ceiling
3. HPL MgO board
4. White Perforated MgO board
5. Decorative Grooved MgO board
6. EPS/ XPS MgO Sandwich panel
Related Accessories can also be provided, including T bar, Access Panel, Rock Wool



About Wellyoung Magnesium Oxide Board Factory
Magnesium Oxide Board production line
Four advanced production lines, Annual output: 10million square meter.